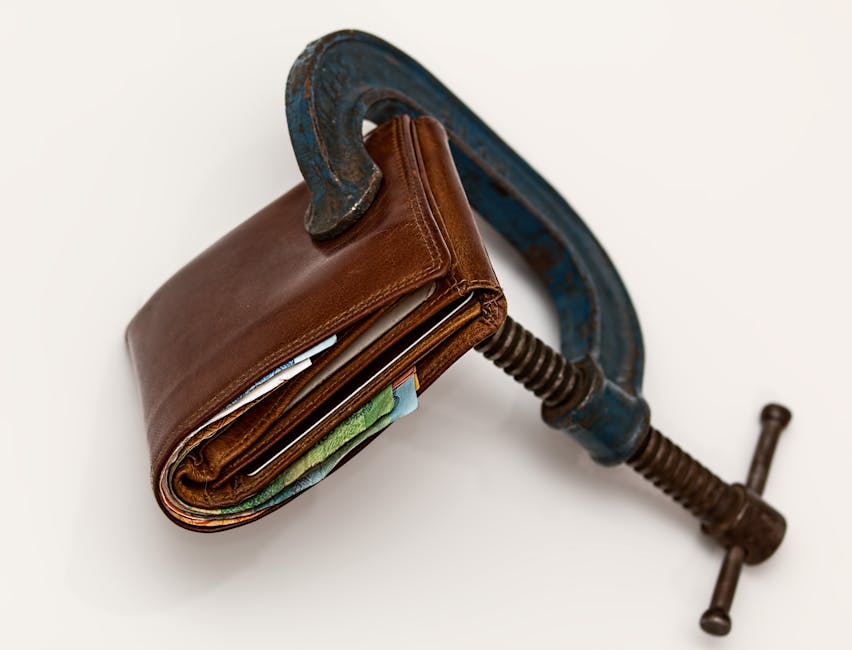 To keep this site running, this post contains affiliate links. If you are to make a purchase through these links, I may be compensated at no cost to you. Please see my Disclosure page.
Saving money has always been extremely important to me. I like the idea of seeing my money grow. When I stash a little money to the side here or there, it still amazes me how much grows over time when I don't touch it. It's always reassuring to know that in case of an emergency or even if I just want to treat myself, I have extra funds to work with. But what do you do when it seems you have no money to spare for savings?
Well, I have been there. I have worked part-time jobs where I only made $10/hour, and needed to make each dollar stretch for ends to meet. I was still living at home with my parents, and desperately wanted to move out into my own apartment. I was 24 at the time and decided that I couldn't wait any longer to get the things that I wanted.
But how did I save money when every cent I earned needed to go towards a bill or something much more important. How do you save money when you are broke?

It's definitely doable. But the mindset needs a complete makeover before you do.

If you're serious about investing in saving your money you have to be committed to it. Saving money is not like starting a diet where you tell yourself that you'll skip the workout tonight, and do it first thing in the morning. It's a lifestyle decision that requires discipline.

You'd be amazed to realize that even when funds are tight, you can gather money in the simplest of ways. By changing your mindset, you'll begin to find several ways in which you can start seeing more money even when it seems hard.

So here's how to save money when you are broke:
Start A Budget
First things first...
start a budget
.You cannot begin saving money until you understand how your money is handled. You need to calculate how much earned income you have, and how much you have in bills. When I first began budgeting, I learned that I had a lot of unnecessary expenses eating away at my paycheck. But, it's helped me to set aside how much I should spend on miscellaneous expenses each month.
Get Rid of Some Things
I had a gym membership that I barely used. But I kept it for so long for those random days I wanted to use the treadmill. I ended up cancelling that gym membership (which was $20 a month). Although staying in shape was a priority, it was eating away at extra money I needed to have. I was able to find other ways to workout for free.
Start Packing Lunch
I stopped eating out for lunch each day, and began taking leftovers. I admit. This was a challenge because I enjoy having a variety of meals throughout the day and week. I hated taking leftovers because I knew I would be eating more leftovers once I got home after work too. But guess what? I sucked it up and did it. I gladly ate those leftovers for lunch and dinner, and immediately began seeing improvements. I started to create meals to mix and match so it seems as though I'm eating a different meal each time.
Payment Plans
I was also able to save money with limited funding by adjusting my bills a bit. I have student loans, and truthfully those things were taking up my paycheck. I contacted my student loan people to see if there was a payment plan I could get on that would allow me to continue monthly payments but for lesser. You may be surprised at what bills you have where companies are willing to work with you as long as you're able to make a monthly payment.
I adjusted my student loan bills to a graduated payment plan. Now as a caution, although the monthly expenses were decreased for this bill, the interest rates were still applied the same. There is a likely chance that you will be paying longer for your bill. However, for me, I found it best to save now and pay it off once I got myself situated.
Get Cheap
Another way to save money when you're broke is to be cheap. Yes, I said it. If saving money is a priority when you have limited funds, then you will need to skimp on a few things. Some may not agree with this, but I found that stores such as
Dollar Tree
and Save a Lot tend to have the basic necessities for only a dollar. Bread, condiments, household items, and everything in between can be purchased for super cheap. Sure, Bounty is a great brand of paper towels, but when it comes to saving you have to ask yourself do you really need to pay so much for a pack of paper towels.
So saving money with limited funds is definitely doable. Once you eliminate the unnecessary expenses, you will be able to optimize your income and save money.